Jean Roy
Jean has been active in the cruise industry for the past 31 years. A part of his work that he particularly enjoys is spotting whale spouts from the shore with his binoculars.
Guy Synnott
Guy has been passionate about boating from a young age. He now tallies 30 years of experience navigating, 22 spent on whale-watching boats. Interesting note, at the beginning of his career Guy encountered the humpback and it is with a lot of emotion that he now regularly sees it in the area of Cap-Gaspe.
 

Ogier Gourbeyre            
NARVAL III CAPTAIN
Originally from France, having sailed on the Breton coast, from the Mediterranean to the West Indies, Ogier has always shared his passion for the sea. Having fallen in love with the Baie de Gaspe in 2013, and living since then in Cap-aux-Os, he continues to exercise his passion with  Croisières Baie de Gaspe.
Marc André Boulay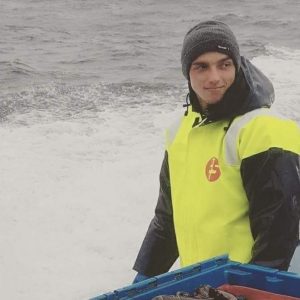 NARVAL III CAPTAIN
In the spring , Marc-André is a lobster fisherman and joins the team in mid-July as captain.

Stacey Cassivi
A Gaspesian with a passion for the sea, Stacey is a professional tour guide with many years of experience. Her dynamic and joyful approach will surely contribute to your appreciation of the cruise.
Priscilla Gingras
Fascinated by dolphins and whales since childhood, Priscilla loves nature! She has a college degree in biology and years of experience as an interpreter.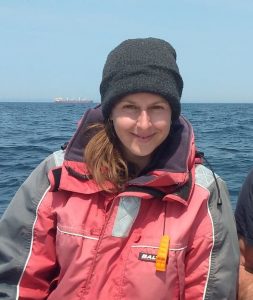 Geneviève Martel
INTERPRETER
After studying biology at the university, this Laurentian moved to Gaspe. Passionate about the region's wildlife, she has enjoyed energetically animate the whale cruise for a few summers.
Daphney Desroches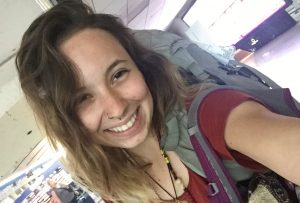 CLIENT SERVICES
What charmed Daphney during her first visit to the Gaspé Peninsula: the sea! She left her native region of the Laurentians to settle, study and work. She is passionate about the outdoors, animals, travel and humans. With her big smile, she will welcome you to the box office
                Anne-Julie Fallu
CLIENT SERVICES
Thanks to her Gaspesian roots, Anne-Julie has often frequented the region during her life, it is the indescribable beauty of the surroundings and the warm atmosphere of the area that convinced her to settle there to continue her studies. It is with great pleasure that she has joined our team to welcome you and answer your questions!

Marc Debain
Marc cruised with us in 2007 and encountered a massive blue whale. It marked the beginning of a beautiful story between him and whales. Over 5000 photos now illustrate this passion, to our team's great delight.
Want to join our team? Check out our career section