A stimulating and challenging career in a motivating, enjoyable and fun workplace awaits you at Croisières Baie de Gaspé! Whether it's onboard the Narval 111 or at our wharf-side booth, there are job opportunities as captain, guide-interpreter or ticket booth attendant.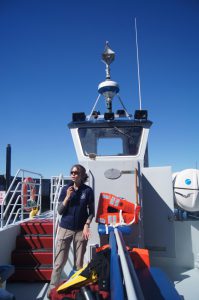 Croisières Baie de Gaspé is constantly seeking to add team members with enthusiasm, work ethics, a desire for excellence, a knowledge of their craft, and personal skills that will contribute to our well-performing company.
Enrich your work experience and send your application now!
Send your résumé to info@baleines-forillon.com